Episode 1.2: To the House of Sextus Aemilianus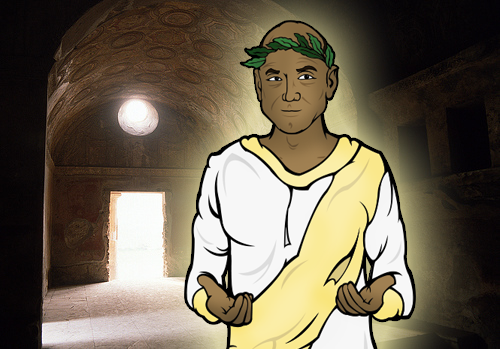 Octāviāna rogat, "quis est Marcus?"
"Marcus Cilnius Maecēnās," inquit Sextus, "est nepōs virī clarī. nōmen avō est Gaius Cilnius Maecēnās, amīcus māgnus imperātōris Augustī. Marcus multam pecūniam dē avō suō habet, sed nōn habet Lapidem potentiae. valdē Lapidem dēsīderat. vult habēre potentiam et pecūniam. vult capere potentiam populī."
---
quid Recentiī dicunt?